What's a Cedarock?
When Jim Connelly established the firm in 1996, he wanted a unique name that would allow him to build a distinct brand. After considering dozens of possible names, he opted for "Cedarock." It's concise, different, stimulates the nature-loving senses that most of us have, and is easy to remember.
Best of all, "Cedarock" reminds Jim of a favorite place every time he says the name. It reminds him of far northern Door County, Wisconsin — specifically, Newport State Park. The Park is filled with towering, sweet-smelling cedar trees, many of which are firmly rooted in the rocky bluff of the Lake Michigan shore that was formed by years of evolution. Walks through the cedar forest are miles away from noise, distractions, and civilization. When there, you are surrounded by independent, confident, determined, self-supporting life. It's the perfect place for a creative soul to find itself, and be reinvigorated.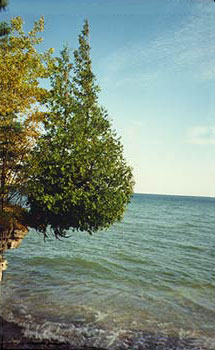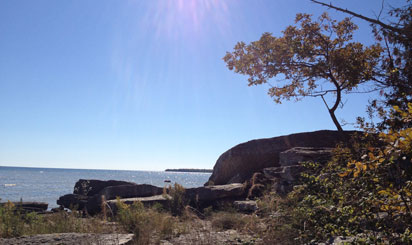 A Thousand Words
Pictures are worth a thousand words, so take a look at the images in our portfolio!
"Jim at Cedarock was great to work with. He came to me, studied my business, and asked a lot of questions to formulate his impression of what my business did and how we operate. He then put together the site based on all those items and thoughts he had collected and came up with a great site. After the site was turned on, we sent it to our past and present customers and friends. We asked for comments and it was all positive! In a few short weeks the site generated several good leads. So whatever he did, he did it well and I am very pleased. I would not hesitate to tell anyone to go with Cedarock. In my book a job well done."
Larry Sellers, Owner
Northshore Woodcraft
Grayslake, Illinois