What's a Cedarock?
When Jim Connelly established the firm in 1996, he wanted a unique name that would allow him to build a distinct brand. After considering dozens of possible names, he opted for "Cedarock." It's concise, different, stimulates the nature-loving senses that most of us have, and is easy to remember.
Best of all, "Cedarock" reminds Jim of a favorite place every time he says the name. It reminds him of far northern Door County, Wisconsin — specifically, Newport State Park. The Park is filled with towering, sweet-smelling cedar trees, many of which are firmly rooted in the rocky bluff of the Lake Michigan shore that was formed by years of evolution. Walks through the cedar forest are miles away from noise, distractions, and civilization. When there, you are surrounded by independent, confident, determined, self-supporting life. It's the perfect place for a creative soul to find itself, and be reinvigorated.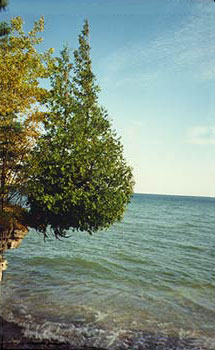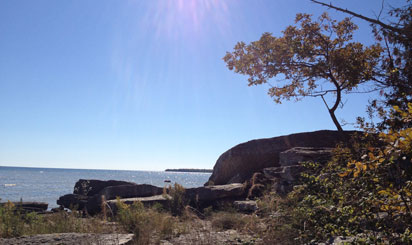 A Thousand Words
Pictures are worth a thousand words, so take a look at the images in our portfolio!
"Jim was fantastic to work with! Our previous web company stopped responding to us and we were stuck. When we reached out to Cedarock, Jim responded quickly, resolved our issues much faster than we expected, to our complete satisfaction. He also found and eliminated several broken links that were useless to our customer base, and he fixed applications on our site that were broken. Thanks again Jim. Looking forward to your future help and website design improvement recommendations."
David Neilson, Owner
Neilson-Phillips Insurance Services
Rocklin, California