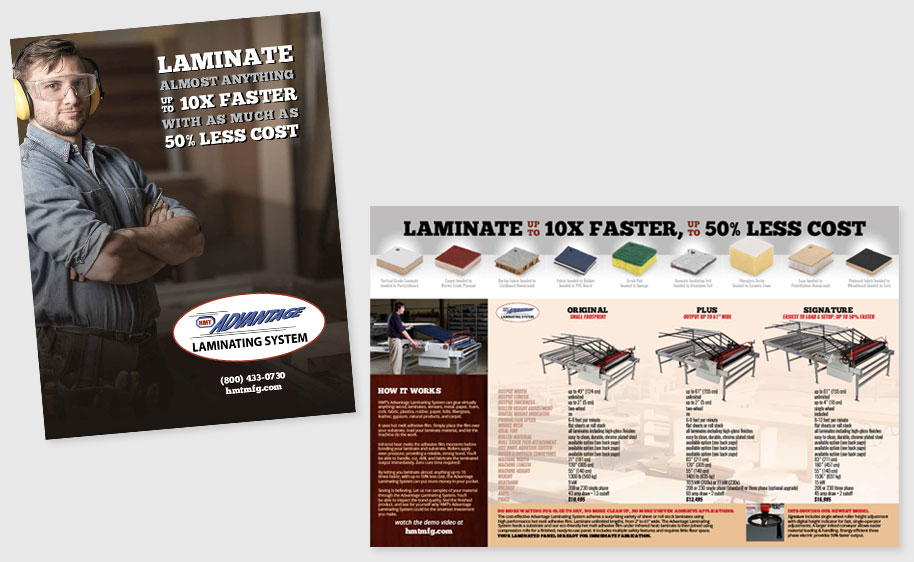 Client
HMT Manufacturing, Inc.
Objective
Create print communication tools to assist sales team.
Audience
Primary audience includes woodworking companies. Secondary audience includes a wide range of industries that bond laminate and substrate materials.
Services Provided
We designed two four-page brochures and a two-sided flyer. These pieces are consistent with HMT's website. Cedarock provided copywriting, theme development, product photography, graphic design, and printing.