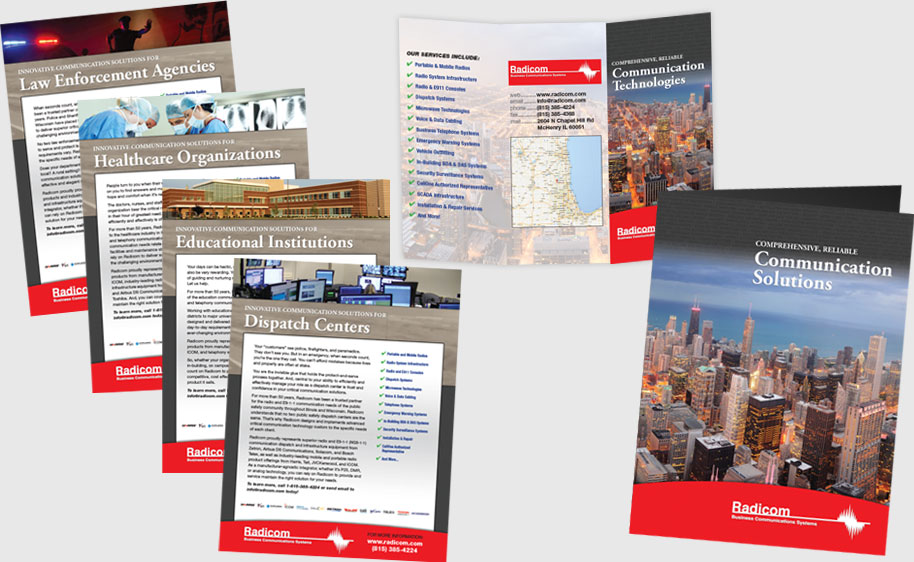 Objective
Create print communication tools to assist sales team.
Audience
Each piece targets a unique audience target (healthcare, public safety, education, manufacturing, etc).
Services Provided
We designed a template with a design consistent with Radicom's existing website. Then, we assembled client-provided copy for each market, and also provided a matching pocket folder and trifold brochure.